Amman Enterprises
Profile
Er.P. Ravichandran, B.E
Managing Director.
Company History
Amman Enterprises was established over a decade ago, in 1995, by the entrepreneurial efforts of (Late) Er. R. Natesan and Er. P. Ravichandran. With over 17 years of work experience in the construction and mining industry at that time, the founders of Amman Enterprises incorporated innovative and modern ideas into the company, leading to its perennial growth over the years.
A few years down the road, ARN Earth Movers was started with the aim of leasing heavy earth machinery for various construction and mining projects. Striving to achieve customer satisfaction in all its projects, Amman Enterprises and ARN Earth Movers have built a strong base of long-standing customers through astute industry knowledge and customer loyalty for the past 14 years.
Corporate Office
The Corporate office is situated in the heart of Salem city, exactly opposite to the new bus stand, which is the center of business. The office is well equipped with state-of-the-art equipment such as computers, high-speed internet, color laser printer, fax machine, and so on. The entire office is air conditioned to make the ambience convenient to our visiting clients.
The office has seven staff members to carry out the daily operation of the company, technically qualified computer specialists, and able accountants.
Nature of Business

Amman Enterprises
distributes an extensive range of original and quality replacement parts for excavators, bulldozers, dumpers made by established manufacturers. Such as Hitachi, Komatsu, Volvo, Doosan, Caterpillar, Kobelko and Hundai.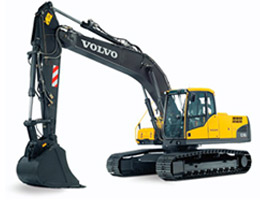 With its exaustive industry experience, established business network and enterpreneurine foresight, Amman Enterprises is well possitioned to take advantage of the additional opportunities expected in the growing infrastructure development sector in India.

An extensive rage of under carriage parts for wide rage of excavators from 6 tonns to 40 tonns we stock track link assemblies.
Services


PRODUCTS
Undercarriage Parts
Hydraulic Pump Parts
Transmission Parts
Ground Engaging Tools
Filters
Seal kits seals and orings.

CONTACT

+91 - 427 - 2443437
+91 - 94432 45494
AMMAN ENTERPRISES